Rugs are an excellent way to add both texture and pattern in any space. Area carpets or ragging (which cover part of the room) can be portable, easy-to maintain options as compared with limiting wall-to carpeting that is installed onto doorsills – but where do they work best? We've simplified this ordeal for you! Here five hot spots display them proudly while maximizing functionality:
1. In the entryway or foyer
The entryway or foyer is a great spot for rugs. Rolling out an carpet in this area adds to the sense of welcome, as it protects your floors from dirt and dust that may accumulate there during use by visitors who come into contact with wet shoes before entering their own home; Plus you can pat them dry or even catch any messes they might make! This space also functions aesthetically – because most homes don't have well-defined vestibules (or equivalent spaces), classic jute/cotton rug styles will work here too since these materials absorb more particles than finer ones do without getting walked all over..
Hallways come in all shapes and sizes. For a long, narrow entryway with high ceilings (like those found on the first floor), standard runner rugs work but one can opt for longer lengths if needed; 5×7 carpets placed horizontally would do well here too! Place your rug/carpet at least 10-15 inches away from any walls so that there's plenty of space decorating this area without blocking traffic flow entering into an open plan living room layout.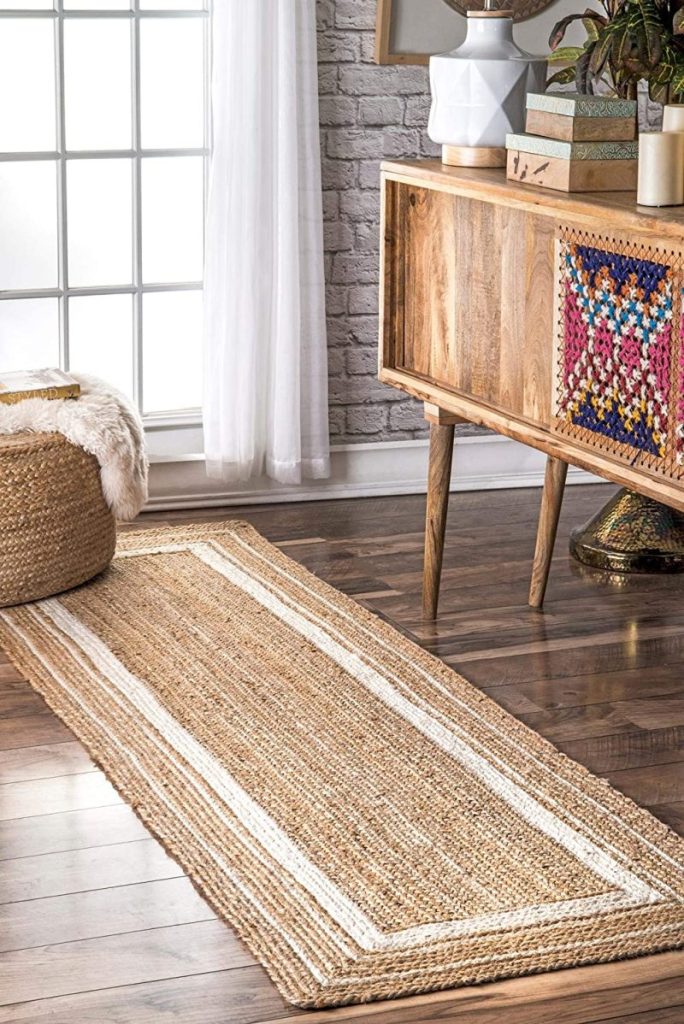 2. In the living room
A living room gets an instant facelift once you bring in a rug. In fact, we would go on to say it's a must-have accessory in a drawing room. Rugs spell luxury and comfort in living roomsBut where to put the carpet in the living room? The furniture arrangement in the living room plays a critical role in the rug's placement. A popular option is to let the carpet or rug anchor the seating arrangement including the sofa, coffee table, armchairs, and side tables. In this arrangement, the front and back legs of the chairs and sofas stay on the rug, even when pushed back.Alternatively, one can keep the furniture's front legs on carpeting which is a smart way to maximize space and increase thoroughfare. This arrangement gives off an illusion of larger living rooms while also being suggested for compact spaces such as those found in homes with less than 400 sq ft total area (5×8 rug recommended). For mid-sized areas 9 x 13 or bigger would do just fine; going up from there will result higher quality goods.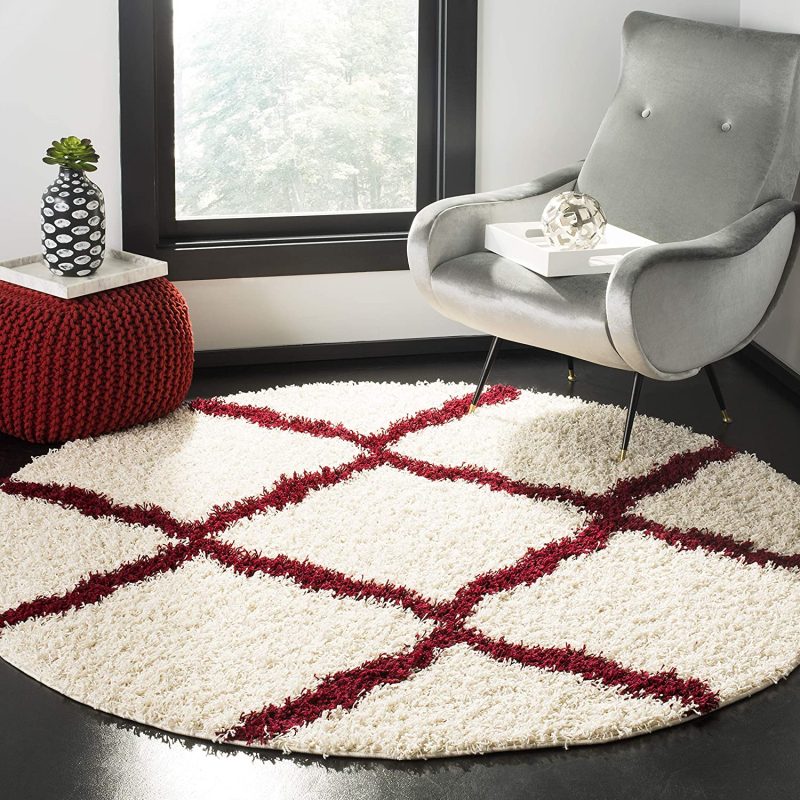 3. Under the dining table
The dining table is the heart of your home. A rug framing it adds to its culinary experience, and you should ensure that there's at least 24 inches worth around for maximum aesthetic impact! Design norms suggest having an extra 2 feet so as not have any gaps in between where people could trip over or dirty shoes might stick while walking past on their way out – which would ruin all moods if they do happen upon such circumstances during dinner time…
You don't want your chairs to get stuck on the carpet edge, so you should add 60 centimeters onto each side of your dining room table. The ideal size for a 6-chair or 8 seaters would be 8×10 feet; if there are 10+ seats at one meal then make sure it's larger than 12 x 14′.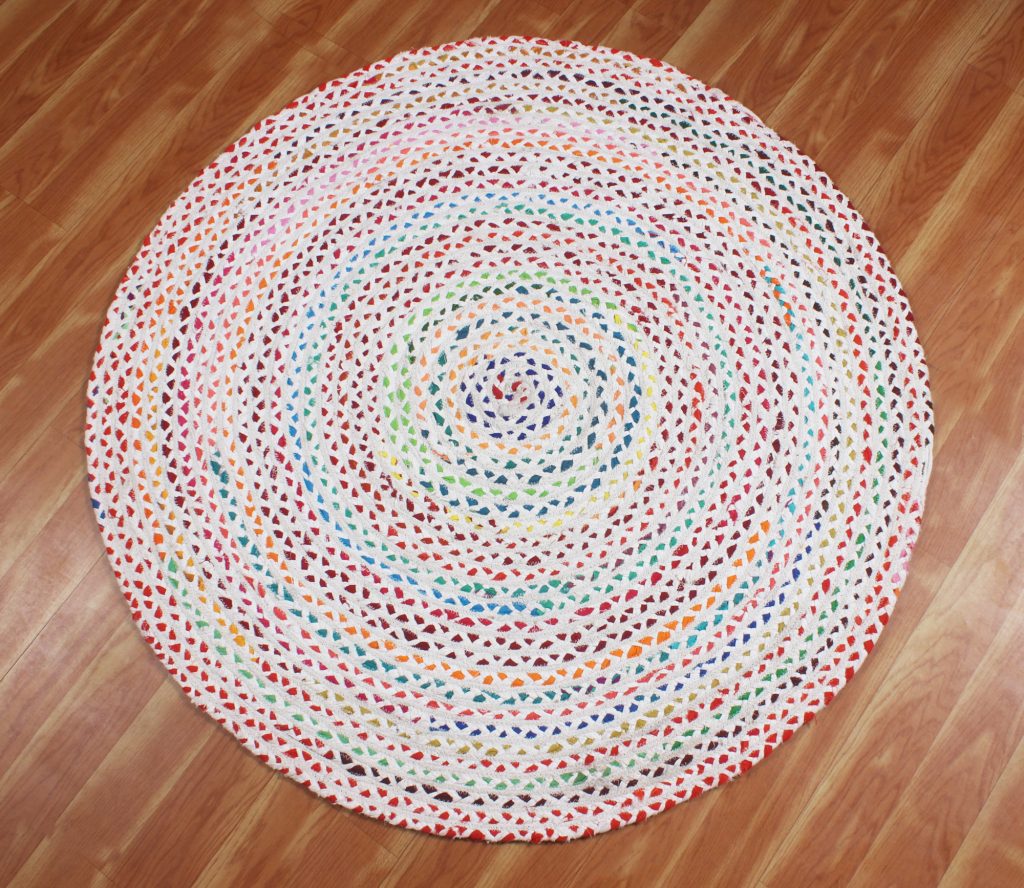 4. In the bedroom

With so many placement options available, deciding where to put the rug in the bedroom can be a daunting task. The most popular spot is under the bed as we love the cushy feel when we put our feet down in the morning. If you use a smaller rug or carpet, place only half the rug under the bed or lay it perpendicular to the frame. Doing so brings symmetry and provides an illusion of more space in the bedroom.If you're looking to create a cozy atmosphere in your home, then look no further than rugs! A queen bed pairs well with 8×10 ft carpets. For king sized beds consider using 9 x 12 rug sizes or even two runners along side the mattress and one small accessory at foot of sleeping quarters like seat cushions can make it more comfortable when sitting down after an eventful day ahead.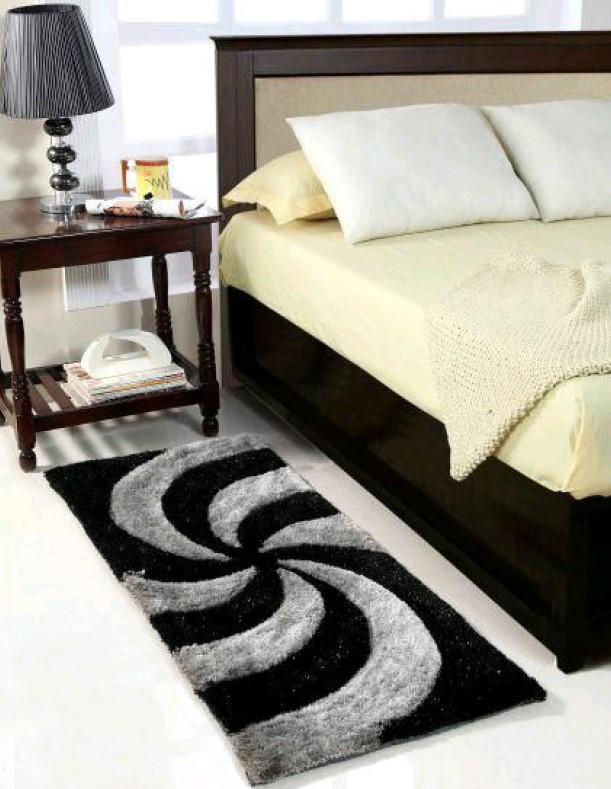 5. In hallways, staircases & landings
Carpeting adds warmth to in-between areas, including the hallway, stairs, and landing spaces by layering color and texture. On the staircase, rugs can provide continuity between two different floors while in the hallway they can visually connect the rooms. Carpets also instill luxury in the underfoot, layering the flooring with a dose of glamour. Not to mention, they feel great when one walks barefoot on them.
Hallway carpets transform narrow spaces into charming transit areas. For a long, straightaway hallway carpeting the middle is ideal to leave 6-12 inches on both sides of your path making it look more spacious and welcoming for visitors or family members walking down this passage way which may be accessed by many people at once!
Staircases need special attention when choosing floorings because they're often used heavily each day – so consider what will work best there too: do you want blocks shifting under foot?
If you have an open-plan layout, use patterns or colors that create a cohesive look while demarcating spaces. For example – all the areas could be in one color scheme with various shapes and sizes of carpets for different moods around your home depending on what's needed at any given time!