Interior designers, homeowners, and rug shopping enthusiasts
All you need to know about large area rugs
When it comes to decorating your home, area rugs are an essential component. Not only do they help define the space in a room, but they can also add an element of style. If you're looking for added impact, consider a large area rug. A large rug offers many benefits over smaller rugs and can be used in both traditional and modern homes. Let's dive into the details of why you should opt for a larger rug in your home.
Types of large rugs
When shopping for a large rug, you have several options. The most common type is a wool or synthetic fiber rug with a low pile height (less than half an inch). This type of rug offers durability and comfort at an affordable price point. Other popular choices include jute or seagrass rugs which offer a more natural look that works well with boho-style décor. Finally, if you want something luxurious and long-lasting, consider investing in a hand-knotted wool or silk rug which can range from several hundred dollars to thousands depending on size and quality.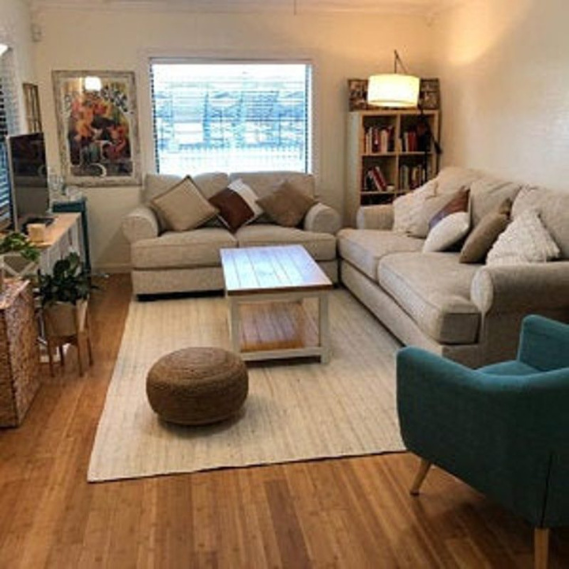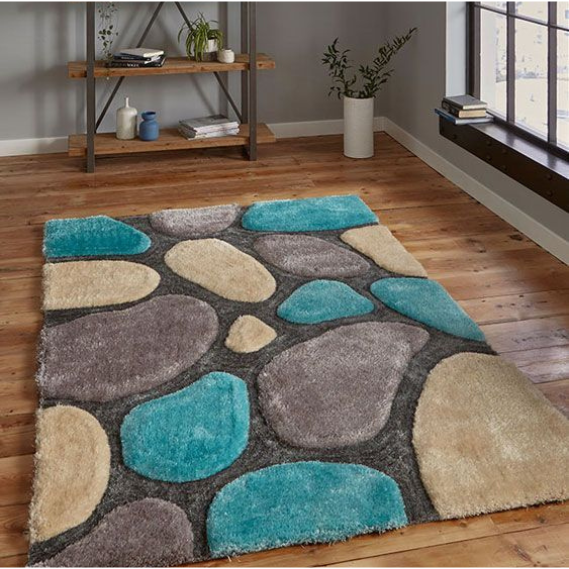 The benefits of large rugs
Large area rugs make a bold statement in any room by creating the illusion of more space while still defining the boundaries within that space. They also act as sound absorbers—perfect for noisy rooms like living rooms or playrooms—and can anchor furniture pieces like sofas and chairs to give them more weight and importance within the space. Additionally, large rugs are easier to clean than small ones since there is less surface area exposed between sections when vacuumed or shampooed compared to two or three smaller rugs side by side covering the same amount of floor space.
How to choose
When selecting your perfect large area rug, size matters! It's important to measure your space before making any purchases so that you know exactly how much floor coverage you need while still allowing enough room around the edges for furniture pieces like coffee tables or couches to sit comfortably atop the rug without being too close to the edges where traffic might cause tears or snags. Additionally, it's always helpful to get samples before buying so that you can see how color will look in your actual living space rather than just on a computer screen!
Functional and stylish
Large rugs are both functional and stylish. They can provide a warm, plush surface for your feet when you step out of bed in the morning or after a long day of work. Because they come in such a wide variety of colors, styles, and designs, you can choose one that perfectly matches your existing furniture and decor. You could go with something traditional like a Persian-style rug or something more modern like an abstract patterned rug—the choice is yours!
Noise reduction
One benefit that many people don't think about is noise reduction. Large rugs can help muffle sounds in your home, making it more pleasant for everyone who lives there. They're especially helpful if you have hardwood floors or live in an apartment building with thin walls. By adding some extra padding between the floor and ceiling below you, large rugs can help reduce noise levels significantly.
Easy maintenance
Finally, large rugs are relatively easy to maintain compared to wall-to-wall carpeting or smaller area rugs. If they get dirty, all you need to do is vacuum them on a regular basis or spot clean them as needed. Plus, since most large rugs are made from synthetic materials like polyester or nylon, they won't fade over time like wool or cotton might. This means your rug will stay looking as good as new for years to come!
Selecting colors & patterns
When selecting colors and patterns for your large rugs, think about how they'll pair with other elements in the room such as furniture pieces or wall art. For example, if there are bold colors throughout your space already then go with something more subdued like a neutral patterned rug which can still make an impact without being overwhelming. On the other hand, if everything else is quite muted then choose something with bright colors or geometric shapes which will help pull everything together seamlessly. Additionally try mixing textures such as wool or cotton with synthetics like jute or sisal for added depth!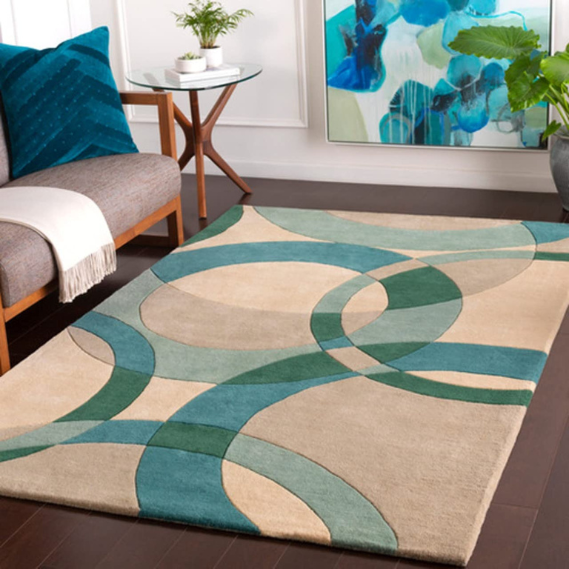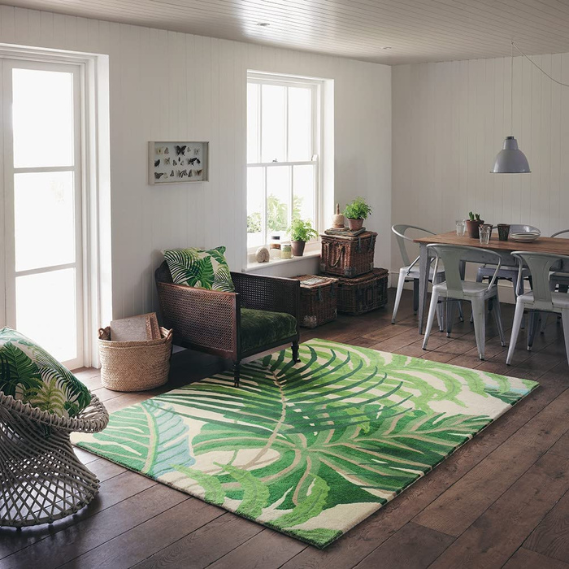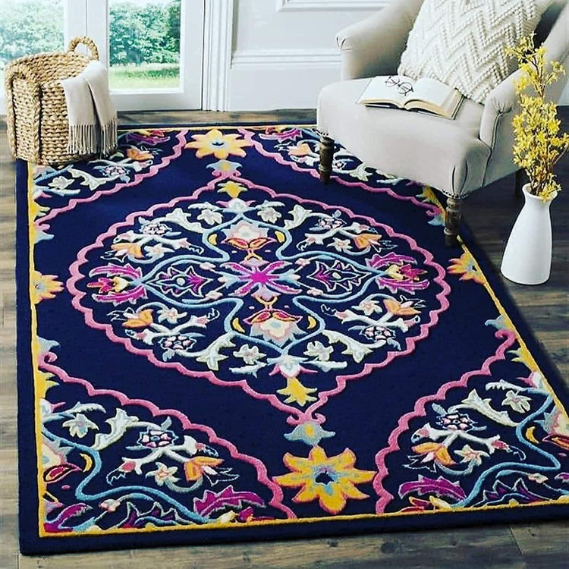 Conclusion
With all these benefits in mind, adding a large rug to your home decor is worth considering! The right size combined with colors/patterns that work well with existing elements in the room will create an inviting atmosphere that everyone can enjoy! And remember – take measurements beforehand so you know exactly what size works best for you! When done correctly, adding a large rug can truly turn any space into something special – so why not give it try? Good luck!