1. What is a Hand-Knotted Rug?
Hand-made rugs are usually made of natural materials like wool, cotton, or silk. They are dyed using natural dyes and hand-knotted or hand-tufted to create unique patterns. hand-knotted rugs take longer to make but they are more durable and have a higher quality. hand-tufted rugs are made quickly, making them less expensive but they will not last as long. When choosing a handmade rug, it is important to consider the material, the knotting technique, and the design. By doing this, you can find a rug that is not only beautiful but also fits your needs in terms of durability and cost.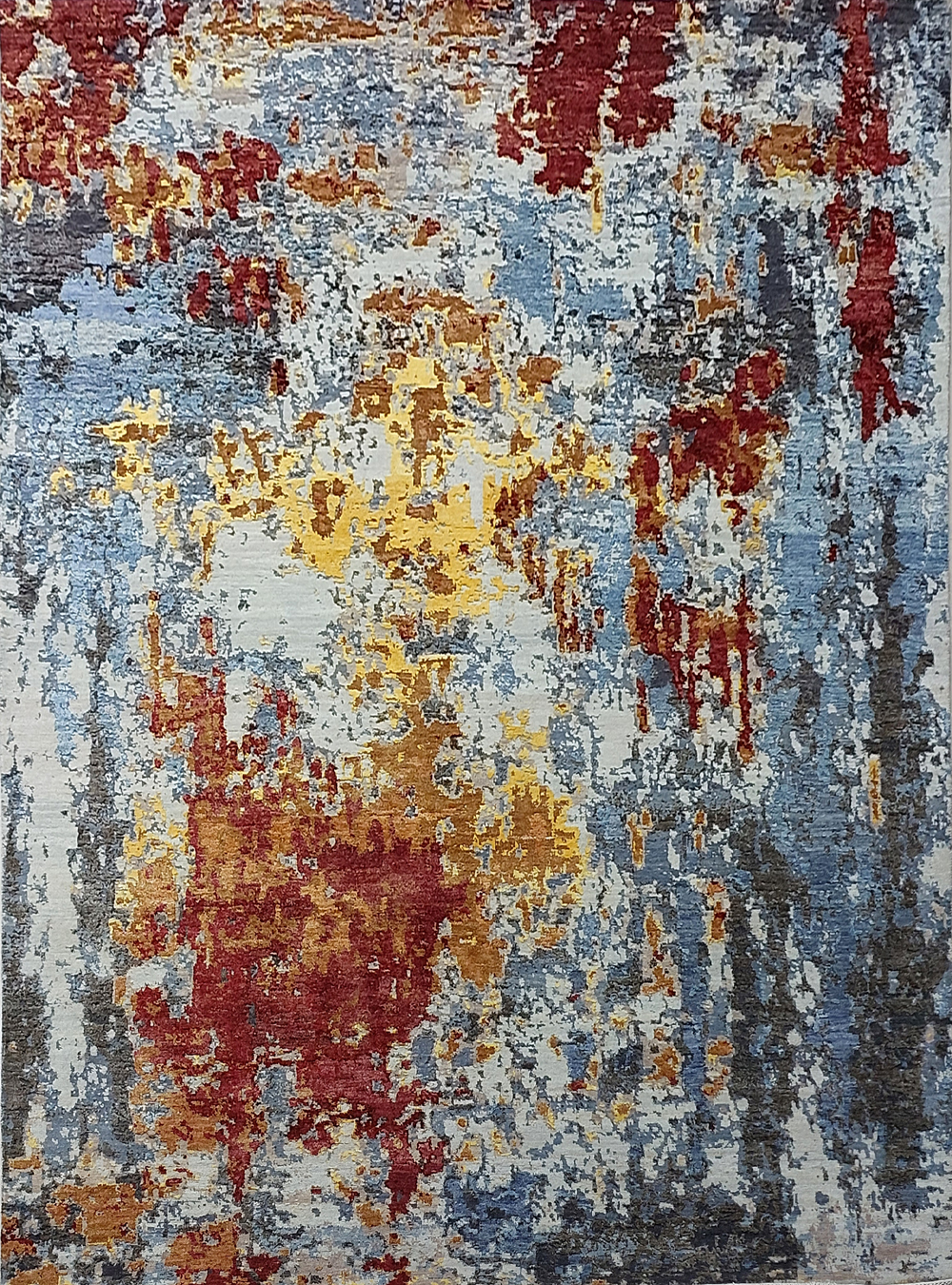 2. How Do Identify The Best quality rugs?
Handmade rugs come in all different styles and designs, but they're not just for show. These handcrafted pieces offer a sense of warmth that you can't get with machine-made carpets or area carpeting because it's made by real people who care about their work – which means these items will last longer
If you want to know whether your rug is made out of pure silk or artificial, pull a small thread from it and burn it. If there's no smell after the fire but instead just ash – then chances are that what we have here is some natural.
Hand-knotted rugs are one of the most beautiful and intricate items in your home. You can find out if they're good quality by flipping them over, which will reveal both sides to you so that no matter which side catches his eye first he knows there is nothing wrong with this rug.
The fringe at the end is a telltale sign that this rug was made with hand-knotted techniques. Rugs like these couldn't have binding threads, so you'll see just plain cloth in your bundle after all has been said and done.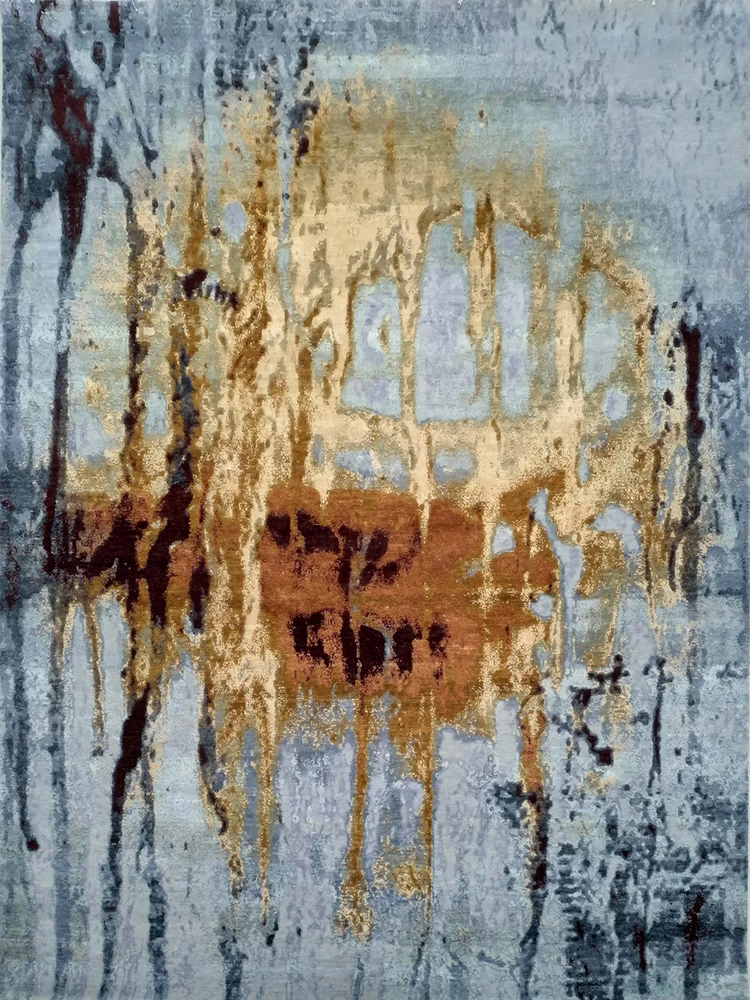 3. The material used in Hand-Knotted rugs

Hand-knotted rugs are made of natural fibers like Silk, Wool, and Cotton. The use of these high-quality materials gives them remarkable strength and durability which is why handcrafted wool carpets can be found in homes all around the world while silk ones will give you that luxurious feel but at higher prices than cotton or bamboo, versions would cost. Hand-knotted rugs are a great investment because they take so long to make. They have more durability than hand-tufted or machine-made carpets, which makes them perfect for places with high traffic like the living room as well. Hand-knotted will work better in crowded spaces.
4. What Makes A Premium Quality Hand-knotted Rug..?

Hand-knotted rugs are one of the most unique and beautiful ways to decorate your home. These handcrafted carpets come with each individual rug being crafted by an experienced weaver who spends months on just making a single piece! Not only do they have intricate designs, but some also offer you flip ability.
Hand-knotted rugs are the ultimate way to add an element of warmth and luxe in any space. These beautifully designed pieces will beautify your home with their rich colors, intricate patterns or sizes that fit seamlessly into different spaces while still making it theirs!
The best part about these handcrafted treasures is they're made from natural materials so you can feel good.
Designed on a loom: Hand-knotted rugs are completely unique and handmade. These exquisite pieces of art take time to make, requiring the weaver's hands on a loom while they work knots into each rug with carefree creativity in order for it not to look like any other similar item out there.
Different materials: Hand-Knotted Rugs are woven with different materials such as silk, wool, and cotton. The quality of these rugs is attractively priced making them perfect for any home! These handmade pieces also have a luxurious feel that you won't find anywhere else; due in part because they're made from 100% natural material – which means no synthetics or artificial fibers here.
The hand-knotted rug is a great investment: Hand-knotted rugs are a fantastic investment in both looks and durability. These handcrafted works of art will last for years to come because they're made using traditional techniques that have been passed down through generations.
Reversible: You can buy a rug that is the same color and design on both sides, but if you get it damaged from one side then simply rotate your new rugs for an instant change! This way they'll always look fresh. Plus personalized patterns or designs are available to suit any interior style.
5. How Designer Hand-knotted Rugs Make A Perfect Decor For Your Living Space?

Hand-knotted rugs are created by engaging thousands of hands to produce one rug. They have superior value because they're original and fully handmade, which gives them an aesthetic look that can be used in any room with decoration design ideas for style sense appeal.
7. Difference Between Hand-knotted Vs Hand Tufted Rugs?

Handmade rugs are always an excellent investment, but they're even more valuable when you can see all the craftsmanship that goes into each one. For example: If there's a picture in this hand-knotted rug from India on your floor right now and it has 100 knots per square inch, then we could say with confidence that these were made by skilled artisans who take pride in their workmanship–and know how much better life will be for us if only every day things had as much care put into them.
8. The Fringe?

Rugs come in all shapes and sizes, but how a rug's fringe looks is an indication of its construction. In building your own handmade carpet or kiln-dried flooring piece for example (a hand-knotted design), the edge on these types if pieces must be seamless so as not to disrupt decoration around it; this can only happen by using either sewing techniques such as stranded rubber sewn onto backing fabricate carpets – which will give more durability than just gluing them together because there are limited areas where tension occurs during use.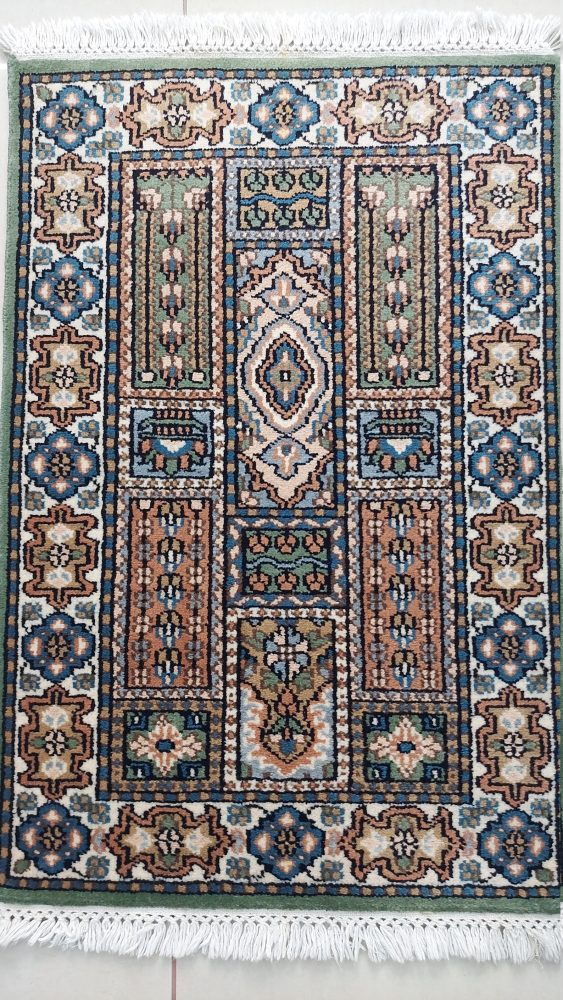 9. Value and Texture?

Knotted rugs are expensive, but if you take care of them well they can retain their value for centuries. Traditional hand-knotted carpets will always be worth owning because it is hard to find another piece that has been passed down through generations with this kind of history attached too! However tufted carpet doesn't have much longevity at all – just buy one instead if possible or get lucky enough where there's a sale going on now so as not to need multiple purchases throughout your lifetime
It may seem like the Knotted Rug would cost more due to its' knots versus smooth floors; however, once cared for properly these items last much longer than any others.
The most important thing to consider when buying a rug is its material. The texture will vary depending on what kind of fibers were used in making it, with thicker and slightly course carpets coming from natural materials like wool or cotton whereas thinner ones can be created by mixing together various threads for example acrylics mixed into textiles such as silk allowing them to resist water better than others would but still not last forever if carelessly treated-though these types do have amazing resilience so even though you may feel compelled over time just replace rather then repairing.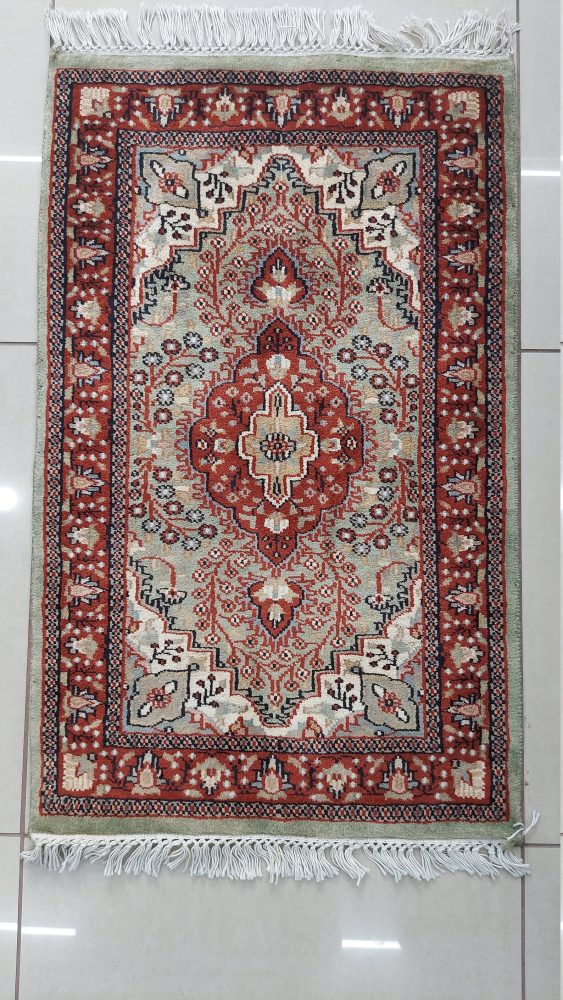 10. Cleaning and Caring Tips for Hand Knotted Rugs?

Pattern for preservation and care to keep Hand Knotted Rugs running long and with continuation, there are few tips to adhere to.
Vacuum or sweep is the best way to care for your rugs. It's easy, quick, and gets rid of all that dirt.
You should take care not to put your rug in the sun, as this can fade and ruin its colors. You shouldn't use any soap on it either; just wipe away spills with a wet cloth or sponge if necessary.
Maintaining our mats is really important for keeping them looking like new longer – we recommend washing them every few months so that they stay clean throughout their lifetime.
To keep your rug clean, always try to hold it dry in order, not to mold or smell.