How to Create Beautiful Handmade Rugs?
How to Make a Rug by Hand


Making a rug by hand can be a rewarding experience. It's a great way to create a unique piece for your home or to give as a gift. There are many different ways to make a rug, but here is a basic tutorial for a simple flat-weave rug:
Materials:

Yarn or fabric scraps
A loom or frame
A weaving needle
Scissors

Instructions:

Cut your yarn or fabric scraps into strips of equal length.
Attach your strips to the loom or frame, alternating between the front and back of the loom.
Begin weaving by passing the weaving needle over and under the strips of yarn or fabric.
Continue weaving until the rug is the desired length and width.
Tie off the ends of the rug and trim any excess yarn or fabric.

Tips:

If you're using fabric scraps, make sure to use a lightweight fabric that won't be too bulky to weave.
You can use a variety of different weaving stitches to create different patterns and textures.
If you're a beginner, it's a good idea to start with a simple pattern.
Be patient and take your time. Weaving can be a slow process, but it's worth it in the end.
2. Are rugs made in Jaipur of good quality?
Yes, Rugs from Jaipur are known for their high quality. They are made with the finest materials and craftsmanship, and they are designed to last. Jaipur handmade rugs are also available in a wide variety of styles and colors, so you're sure to find one that's perfect for your home.
Here are some of the benefits of Jaipur rugs:
They are made with high-quality materials, such as wool, silk, and cotton.
They are hand-woven by skilled artisans.
They are available in a wide variety of styles and colors.
They are durable and long-lasting.
They are a good investment for your home.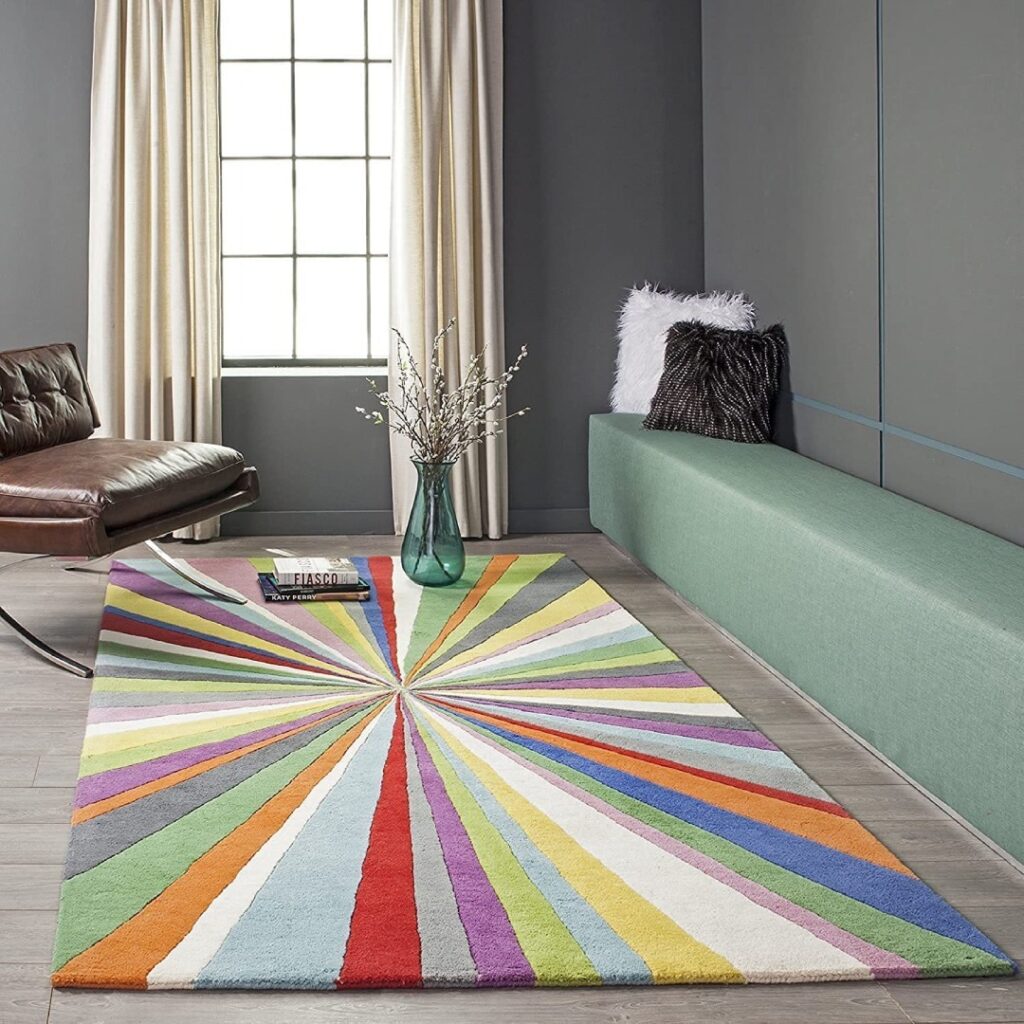 3. How to Dye a Jute Rug?
Jute rugs are a popular choice for homes because they are durable and affordable. However, they can also be quite plain in color. If you want to add a pop of color to your jute rug, you can easily dye it yourself.
Materials:
Jute rug
Fabric dye
Salt
Water
Large pot or container
Rubber gloves
Stirring spoon

Instructions:

Fill the large pot or container with enough water to cover the rug.
Add the fabric dye to the water and stir until dissolved.
Add the salt to the water and stir until dissolved.
Place the rug in the water and stir to coat it evenly.
Bring the water to a boil and then reduce the heat to low.
Simmer the rug for 30 minutes, stirring occasionally.
Remove the rug from the water and rinse it with cold water until the water runs clear.
Hang the rug to dry.

Tips:

Wear rubber gloves when dyeing your rug to protect your hands.
Be sure to stir the dye and salt thoroughly before adding the rug.
If you want a darker color, simmer the rug for longer.
Be careful not to overcook the rug, as this can damage the fibers.

Making a rug by hand, buying a Jaipur rug, or dyeing a jute rug are all great ways to add a personal touch to your home décor. With a little bit of effort and creativity, you can create a unique and stylish rug that you'll love for years to come.